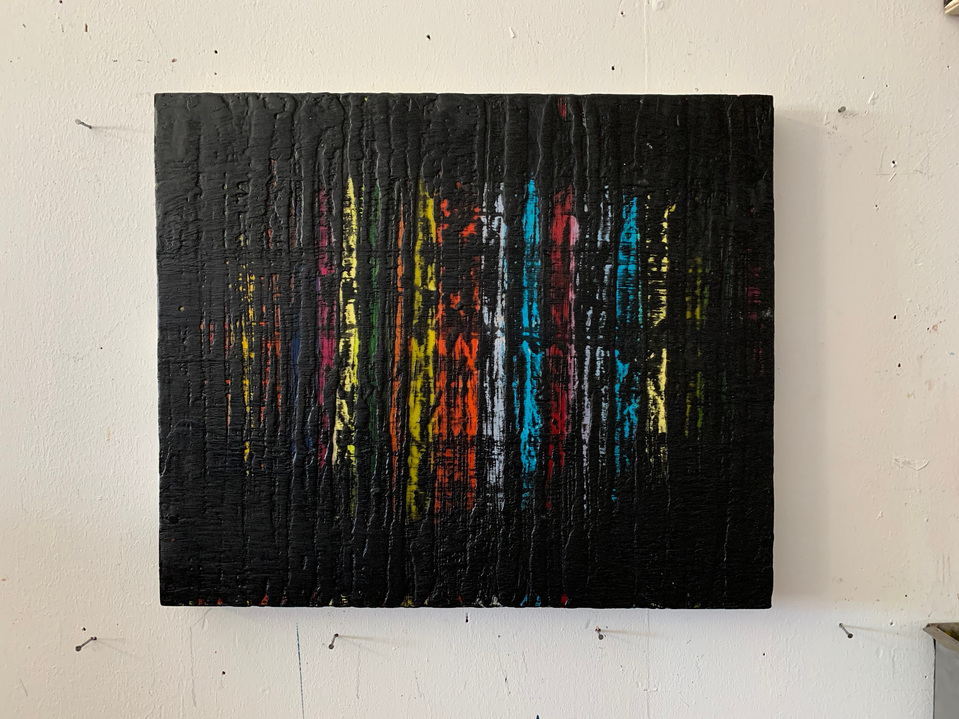 Circa 2008 I briefly explored melting paintings as performance. These
are the remains of the performances, along with the videos that attempted to
capture the dissolving surfaces. The frame is evident on some, since I only
melted what could be seen through the lens of the camcorder. The paintings were
made with the intention of being melted which definitely affected the choice
of colours, the sequence of application and the investment put into them.
There is a big difference between these works and the process of melting paintings previously considered "finished".
This body of work will be available for acquisition until July 15, 2020 on purchase select work on Singulart