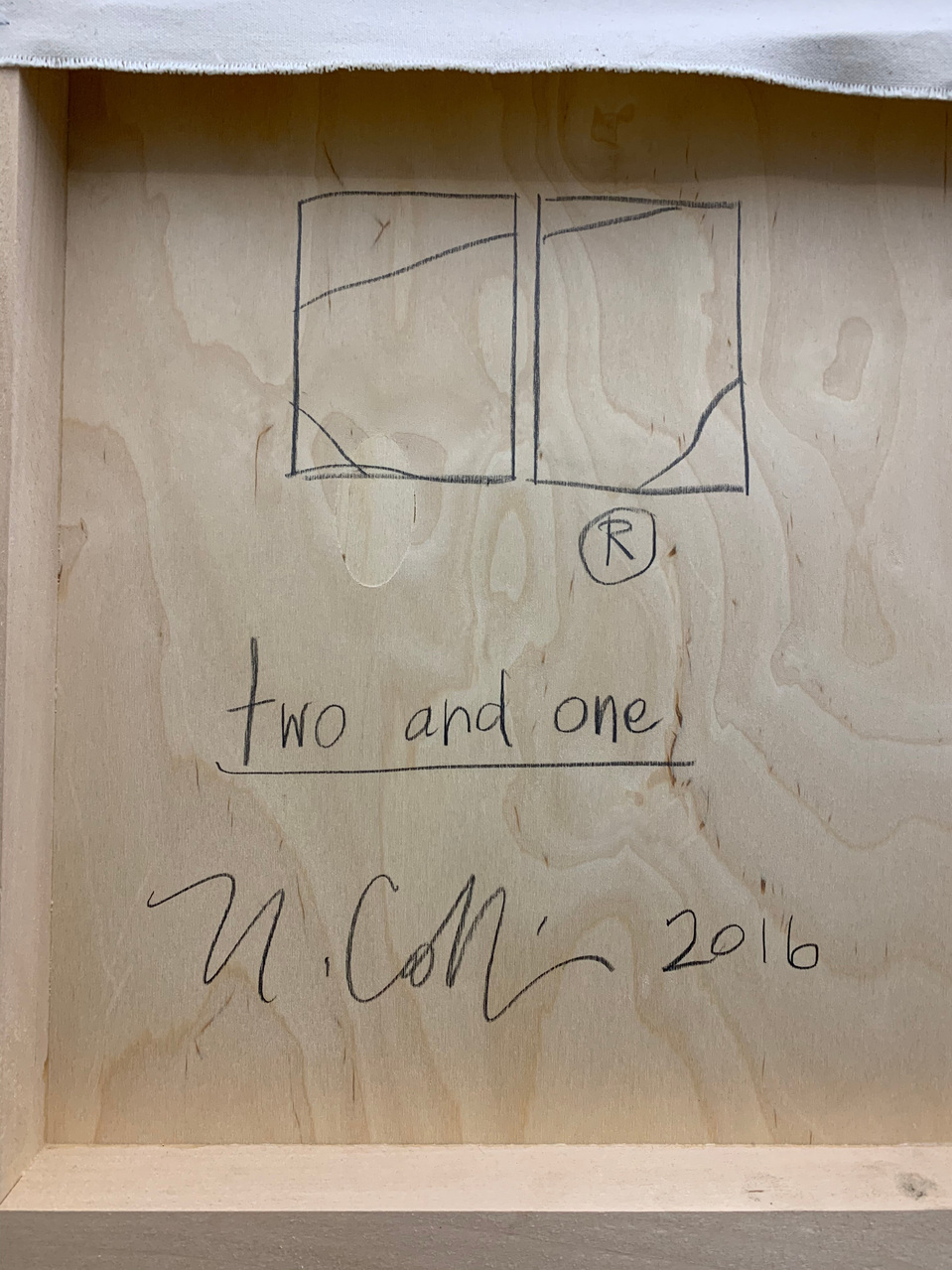 Artistic Pairings

September 12 - October 10, 2020
Herringer Kiss Gallery Contemporary Art in Calgary, Canada:
"Artistic Pairings peers
into the lives and studio practices of 6 art-making couples; Renée Duval &
Dennis Ekstedt (Montreal), Barbara Milne
& Bill Laing (Calgary), Ben Skinner & Genevieve Dionne (Vancouver),
Laurel Johannesson & Marty Kaufman (Calgary), Nicole Collins & Michael
Davidson (Toronto) and Katie Ohe & Harry Kiyooka (Calgary). The exhibition
will show each couples' work, side by side, along with text from the artists on
how their partner in life and art influences, inspires and supports their own
art practice."
left:

Michael Davidson
Distant Shore
2008
oil on canvas
84" x 96"
Right:
Nicole Collins
Two and One
2016
60" x 80"
Two and One: two panels that join to create one, it's the
definition of a good partnership. We hold our own autonomy, but we are for
each other, allies and collaborators. This painting, a single work comprised of
two panels that sit snugly beside each other on the wall, is battered and
weathered, the image of determination and persistence.
Michael and I met 38 years ago, before
dedicating our lives to art, both knowing we wanted something more than
subsistence or material accumulation. We were looking for a deeper connection
to the mystery and we saw a way through the philosophy that is painting and the
life of the artist. He is a calm person, a deep thinker and a long hauler. We
have travelled far and wide, created a home and a family, created space for
others to conduct their search as artists, studied, read and talked and talked
and talked. Most of all we have made time and held space for each other to deep
dive into the studio whenever necessary, and been there for each other at the
other end. I can't imagine my life or practice without him in it.
Visit the Gallery Viewing Room